<hero description="Hi. its a wiki. about homeworld gems. i have really nothing else to write here." imagename="" cropposition=""></hero>
Welcome to the Steven Universe Homeworld Gems Wikia
Hi. its a wiki. about homeworld gems. i have really nothing else to write here.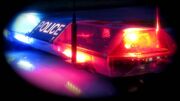 "DUMB"
This article was declared DUMB by me, THE GRAMMAR POLICE!
Latest activity
Photos and videos are a great way to add visuals to your wiki. Find videos about your topic by exploring Wikia's Video Library.